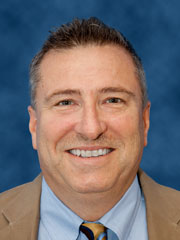 RON WOLF
Vice President Operations and Quality Assurance
Ron Wolf began his aviation career in 1984 while serving in the US Army as a Turbine Engine Mechanic. While in the Army, Ron attained an FAA airframe and powerplant license.
Over the past 30 years, Ron has held various quality and safety oversight positions with such industry leaders as Volvo Aero Services, AeroTurbine, American Composites and AAR. Throughout his career he has been involved with implementing and maintaining rigorous quality standards, including ISO 9001:2000, AS 9120, ISO 14001 and ASA-100.
Ron joined the Quality Committee for ASA in 1997, has participated in AFRA since the inception in 2006, and recently held an elected position on its Board of Directors.