AerSale® operates MRO operations centers, warehouses, and distribution centers in conjunction with regional sales offices around the world to provide our customers with a highly responsive and efficient support network.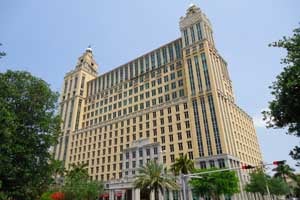 AerSale Corporate Headquarters
121 Alhambra Plaza, Suite 1700, Coral Gables, Florida 33134
+1 305.764.3200
Just south of the global hub of Miami International Airport, a team of marketing, financial, legal, accounting, technical, and human resources professionals work together to manage AerSale's international operations. Over 100 employees occupy more than 20,000 sq. ft. of executive high-rise office space in historic Coral Gables, "The City Beautiful."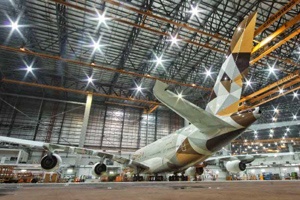 1658 South Litchfield Road, Goodyear, Arizona 85338
+1 623.792.9800
Located in a dry desert environment, the 40-acre Goodyear Aircraft and Engine MRO Operations Center facility features 366,000 sq. ft. of aircraft hangar space, paint and shops, offices and storage for up to 150 aircraft. The Goodyear location is one of a few domestic Maintenance, Repair, and Overhaul (MRO) facilities with a Federal Aviation Administration (FAA) Class 4 rating that is qualified to perform unlimited maintenance and overhaul of large transport category aircraft. A highly skilled team of more than 90 professionals and experienced technicians handle heavy maintenance, engine removal and reinstallation, modifications and reconfigurations, full tear-down, cargo conversions, and complete logistic services.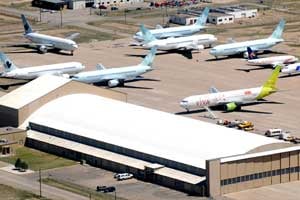 703 East Challenger Street, Roswell, New Mexico 88203
+1 575.624.3140
Ideally located in a high and dry desert climate conducive to long-term aircraft storage, the Roswell Aircraft and Engine MRO Operations Center features over 100,000 sq. ft. of office and hangar space, enough aircraft storage capacity to accommodate up to 500 aircraft on paved surfaces, and employs over 90 mechanics and staff providing aircraft maintenance, storage, and dismantle services.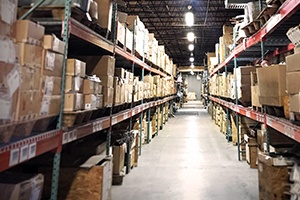 Roswell Warehouse & Distribution Center
511 East Challenger Street, Roswell, New Mexico 88201
+1 575.347.2181
The Roswell Warehouse & Distribution Center of over 287,000 sq. ft. stores and distributes various airframe-type aircraft and engine surplus parts to customers worldwide.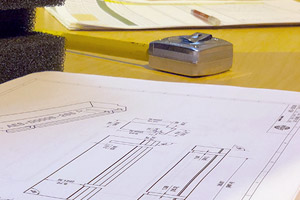 AerSale Parts Manufacturing
703 East Challenger Street, Roswell, New Mexico 88203
+1 575.624.3140
AerSale Parts Manufacturing features a 17,000-sq.-ft. FAA-approved manufacturing facility with dedicated fabrication, warehousing and logistics, state-of-the-art LED lighting, and employee-designed-and-built wire harness manufacturing stations with the latest harness retention systems. Teams of aerospace professionals handle all aspects of the manufacturing process including design, engineering, and production.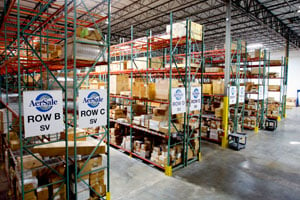 Global Materials Distribution Center
4155 Patriot Drive, Suite 200, Grapevine, Texas 76051
+1 469.645.1620
With over 50,000 sq. ft. of office and warehouse space, AerSale's Global Materials Distribution Center is dedicated to the storage and distribution of overhauled components for immediate delivery. Over 20 full-time sales, distribution, and logistics professionals based at this facility serve customers around the world.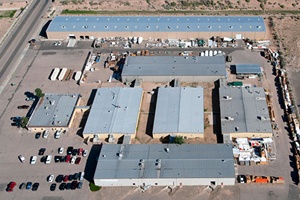 AerSale Component Solutions (formerly Aero Mechanical Industries)
4901 Rockaway Blvd. NE, Rio Rancho, New Mexico 87124
+1 505.896.2644
The AerSale Component Solutions location is situated in the Albuquerque area, New Mexico's largest city, and features a 100,000-sq.-ft. aircraft repair facility with five adjoining work stations. A team of over 35 aerospace professionals and mechanics handle airframe component and structures repairs and overhauls, composite flight surfaces, sheet metal, structures, nacelles, mechanical component repairs, full Level III NDT services, certified welding, brush cadmium plating, and aluminum flame spray.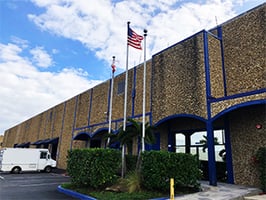 Avborne Component Solutions
7600 NW 26th Street, Miami, Florida 33122
+1 305.593.6038
The Avborne Component Solutions location is situated near Miami International Airport and features a 112,000-sq.-ft. FAA 145 repair station. A team of approximately 100 skilled professionals and technicians provide specialized component repair services covering a broad range of commercial and military aircraft systems, including hydraulic, pneumatic, electronic, and landing gear components.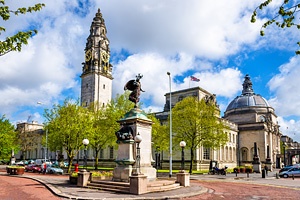 UK Regional Sales Office
The Victoria, Suite 1, Floor 1, 3-7 Adare Street, Bridgend, Wales CF31 1ET
+44 29 2002 2431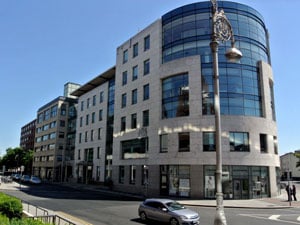 Dublin Regional Sales Office
3rd Floor, Block E, Iveagh Court, Harcourt Road, Dublin 2, Ireland
+353 (0) 1 475 3000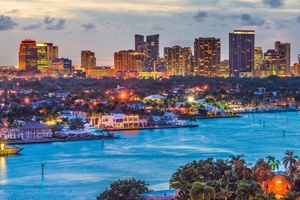 Fort Lauderdale Regional Sales Office
1300 Concord Terrace, Suite 300, Sunrise, Florida, 33323
+1 305.764.3200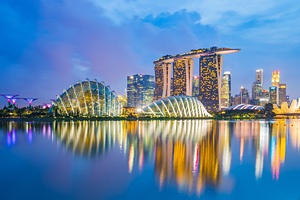 Singapore Regional Sales Office
3 Tampines Central 1, Abacus Plaza #04-03, Singapore 529540
+65 6782 2310