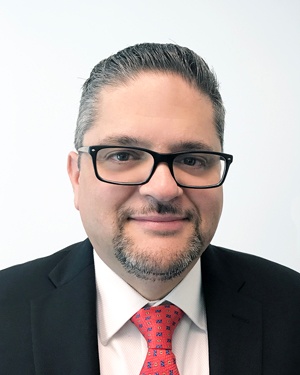 MARTIN GARMENDIA
Vice President Finance & Administration
Martin has over 15 years of experience in accounting and finance.
Prior to joining AerSale, Martin was the Senior Director of Corporate Accounting for Florida Power and Light (FPL), a subsidiary of NextEra Energy. At FPL, Martin was responsible for ensuring compliance with Generally Accepted Accounting Principles (GAAP) for both internal and external reporting. In his role, he also managed the accounting for the Company's hedging program and natural gas exploration division. Since joining FPL in 2006, he held various leadership roles in both the Property and Corporate Accounting departments.
Martin began his career as a Senior Auditor at the public accounting firm of Deloitte LLP. In 2003, he joined Bacardi USA, Inc. and held various management positions where we he was responsible for brand results, as well as implementing forecasting and budgeting processes.
Martin joined AerSale in 2016 as Vice President – Finance & Administration. He earned a B.S. in Finance and Accounting from Florida International University. He also holds a Masters in Accounting from the University of Florida. Martin is also a Certified Public Accountant in the State of Florida.