AerSale® operates sales offices, warehouses and distribution centers in conjunction with regional offices around the world to provide our customers with a highly responsive and cost effective support network.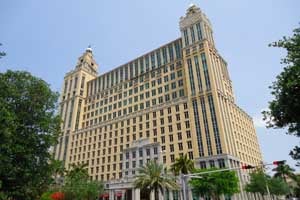 AerSale World Headquarters
121 Alhambra Plaza, Suite 1700, Coral Gables, Florida, 33134
Just south of the global hub of Miami International Airport, a team of marketing, financial, legal, accounting, technical, and human resources professionals work together to manage AerSale's international operations. Approximately 65 employees occupy over 20,000 sq. ft. of executive high-rise office space in historic Coral Gables, "The City Beautiful."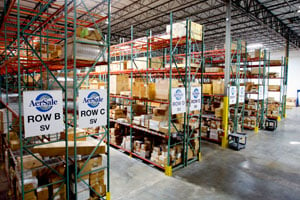 AerSale Materials Distribution
4155 Patriot Drive, Suite 200, Grapevine, Texas, 76051
With over 50,000 sq. ft. of office and warehouse space, AerSale's Dallas Materials Distribution Center is dedicated to the storage and distribution of overhauled components for immediate delivery. Approximately 40 full-time sales, distribution, and logistics professionals based at this facility serve customers around the world.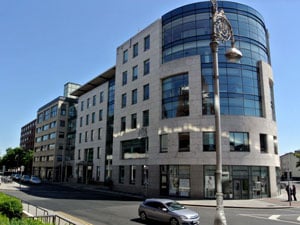 AerSale Aviation, Ltd.
3rd Floor, Block E, Iveagh Court, Harcourt Road, Dublin 2, Ireland
A wholly owned AerSale subsidiary, AerSale Aviation Ltd. employs approximately 10 full-time aircraft and engine leasing professionals, including technical and administrative professionals that oversee international leasing and regional supply chain customer support.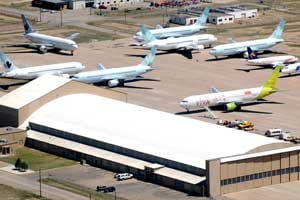 703 East Challenger Street, Roswell, New Mexico, 88203
Ideally located in a high and dry desert climate conducive to long-term aircraft storage, AerSale's Aircraft and Engine Operations Center facility features 200,000 sq. ft. of hangar space, a 16,000-sq.-ft. engine facility and enough aircraft storage capacity to accommodate over 2,000 aircraft on paved surfaces. Approximately 100 highly skilled aircraft and engine technical and administrate professionals process flight equipment for maintenance, reconfiguration, storage, and disassembly for part inventory.